About Anita Murray
My Professional Experience and Background
Hi. Here's a little info about me, Anita Murray:
Why did I choose to start FibromyalgiaHope.com? After being told there was nothing the doctors could do for my Fibromyalgia, I went on a quest, determined to recover. It is now my life's purpose to help others to relieve their pain and fatigue, as I have been fortunate to do, so that you no longer experience chronic health problems and can enjoy the life you deserve.
A few years ago, I was on a call-in radio segment with a Career Intuitive who advised me to branch out into helping everyone, not just fibromyalgia sufferers. I'm excited to open up my business to more possibilities as I grow into--and realize--my true potential. The summer of 2014, after studying Energy Medicine for 4 years, and taking an Energy Healing Mastery Course, I am now offering Energy Healing Sessions, in packages of 3, for my clients. These sessions are done via Skype, and can help you move past your blocks to healing, create healthier relationships, and address your lack of abundance and wealth, among many other things. Contact me for more information. Sign up for my newsletter, to be ensured of special promotions that I only offer to my list.
Education: Energy Healing Mastery Course from Carol Tuttle, 2014.
Professional Health and Life Coach Training from Pro Coach University, 2006.
Comprehensive Nutrition Diploma from the American Academy of Nutrition, 1993
Creative Arts and Design (there is an art to healing!) with a minor in French, NDSU 1988.
Work Experience: As a Professional Health Coach and a Nutritional Consultant and Educator for 13+ years, (I've been studying natural healing for over 20 years), I continually grow in my knowledge of how to overcome chronic illness. I am the Founding Editor/Owner of FibromyalgiaHope.com, where I help thousands of visitors each month to regain hope, take action to improve their lifestyles, and thus reduce and eliminate their pain and fatigue.
Areas of Specialization: I help people with Fibromyalgia to identify what is causing their chronic pain and any other chronic symptoms, while assisting in the process of making lifestyle changes that bring back the ability to enjoy doing whatever your heart desires in life, while taking away your suffering. I am an expert at targeting your symptoms with nutritional relief.
I can help with low energy, hidden food sensitivities that could be sabotaging your health, arthritis, joint pain, IBS and other digestive disorders, chronic fatigue, auto-immune diseases, cancer prevention (still learning about natural cancer treatments), skin disorders, etc. Anything chronic regarding your health can be reversed. If you find yourself starting to feel better but always end up reverting to being sick again, your energy is probably stuck and Energy Healing Sessions are your answer.
All in all, I soak up anything related to health. I have a strong belief that chronic conditions need natural, alternative treatments that look at the whole person: mind, body, and spirit.
Western medicine has it's place in treating acute conditions. But I do not agree with covering up symptoms of chronic illness with a band-aid of prescription drugs that leave a person with side effects. There is a place for prescriptions, but I'm amazed at the long list of side effects that accompany some of these commercials for prescription medications on TV. How can that be better? You end up taking a prescription to offset the side effects of a prescription and as you add prescriptions, you find yourself worse than before, am I right?
I believe that the body can do amazing things, given the right tools. Nutrition is a major factor. So is incorporating movement into your life, along with having a hopeful state of mind, and clearing blocks that may be holding your back.
The process of healing is sometimes two steps forward, one step back. I know I went through a lot of that when I first started to heal. If you have patience, persevere and believe, you will get better. There is hope.
Notice: Anita has been hand-picked as a VIP Member, ranking in the top 5%, of Cambridge Who's Who.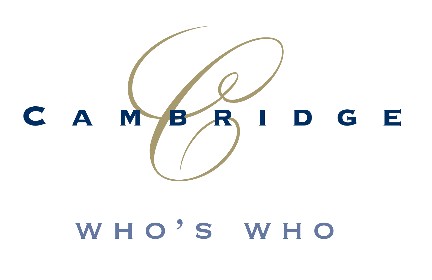 Wondering about Anita Murray's Fibromyalgia History?
I was in a car accident in 1985 at the age of 21. It was a mild accident, but within ten days, I could hardly move. My muscles were extremely tight. The biggest step I could take was heel to toe. I could barely touch my knees when I was trying to touch my toes. I had chronic pain that roamed throughout my body, to different areas, daily.
When I stood up, after about a step and a half, my back would crack and the pain would run up my spine and explode in the middle of my head, almost bringing me to my knees, every time.
I was given an 85% disability by a chiropractor who said, "There's nothing I can do for you." Another doctor gave a more conservative 40% disability a couple of years later.
I spent 6 months in physical therapy, walking out worse than I went in every time.
It took two years to get a diagnosis of post-traumatic myofascial pain syndrome. I know a lot of you have waited longer than that for a diagnosis. The term fibromyalgia wasn't utilized by the medical industry until a few years later.
My doctor would check my trigger points at each appointment and leave me shaking with pain when I left the office. It was truly horrible.
I particularly remember extreme pain every time I grabbed the jar of peanut butter out of the cupboard above my head (hey, I was on a college budget!).
I was unable to sit or stand for more than 10 minutes. Long waiting lines were excruciating. I had to explain to my professors why I was being disruptive, standing up and sitting down throughout class time.
I slept a couple hours at a time, trying various positions to get the pressure off my trigger points.
Cold, damp weather made everything worse.
It was during these years that this phrase really struck home for me:
"Faith isn't faith,
until it's all you're holding onto."
Faith was the only thing I had. The doctors didn't give me any hope. They each said, "There's nothing I can do for you."
I just had to keep believing that I would never be put through more pain than I could handle. I want you to believe this, too. There is hope and it is here, at FibromyalgiaHope.com.
About three years after the onset of my fibromyalgia, I started studying and practicing yoga. I also found a good chiropractor at this time.
Three years later, I started taking Shaklee food supplements. They had a 30-day money back guarantee, so I decided to try them--and get my money back in 30 days. To my complete surprise, I got rid of all my chronic pain that I had lived with for six years. It was truly a godsend.
These are essentially the same supplements that make up my Basic Fibro Supplement Program. You may need more or less than I did, but quality is the key. Supplements are made differently. Take my 30-day challenge and see!
My fatigue was more of a mystery, and took me a long time to alleviate, but is much improved now. Stick with me and I'll help you uncover your own keys to wellness.
I no longer consider that I have fibromyalgia. And that's my goal for you--to put fibromyalgia in your past.
New note: I am quite busy, so my openings for appointments are somewhat limited. Please check to Schedule an Appointment
Return to the Home Page of FibromyalgiaHope.com



Health Disclaimer: These statements have not been evaluated by the FDA. They are not intended to diagnose, cure, prevent or treat any diseases. The information here is not provided by medical professionals and is not intended as a substitute for medical advice. Please consult your physician before beginning any course of treatment.