Download Nutritional Assessment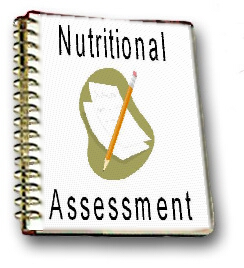 Thank you for your interest in my Nutritional Assessment.  I am confident that this will be a valuable tool in your recovery.   The Self-Guided version of my Nutritional Assessment is free, at this time.  the Key to your nutritional needs is on the last page of the Assessment.  You can see where you may be lacking in nutrients and decide which supplements to take.  I've provided links to the Shaklee products that I use and recommend, but feel free to do your own research, to find quality, safe, effective nutrients from your food and supplements.

Click on the link above and print or save a copy of the Nutritional Assessment to your computer or phone.  
Place a check by all your current symptoms.  You can obtain a Fibromyalgia Symptoms Checklist to monitor your changing symptoms by signing up for my newsletter.
If you need additional help prioritizing your nutritional needs, consultations with me , whether nutritional, health coaching, or energy healing, are $150/hr.  For a 1 hour consultation, 
 , pay, and book an appointment.  Please know your appointment must be confirmed by me via email, after booking.  Use the Contact Me page on the Nav Bar, if you don't hear from me within 1-2 business days to confirm our appointment. 
A session with me often expands into health habits and other areas beyond nutritional supplementation, for you to attain the best results.  I do allow my intuition to guide me, when we are in a session together and I thank you for your trust.  I also offer a solid money back guarantee, if not satisfied that you received your full value during our session.